40+ Years in Business
Seattle Commercial Roofing Maintenance Services
What Are The Benefits Of A Maintenance Plan?
A properly maintained commercial roof will last the life expectancy and often exceed it. An easy way to reduce costly repairs and extend the protection of a commercial roof is to put a maintenance plan in place.
By scheduling regular maintenance tasks and special seasonal inspections, a commercial roof will last years beyond normal life expectancy.
Over 40 Years Experience In Seattle
 Allow SQI roofing to prove why we should be your go-to contractor for new commercial roofing systems.
Our Maintenance Plans Include The Following:
Regularly Scheduled Inspections
Our experienced technician will schedule regular visits to your commercial building to inspect your roof and drainage system. We will make sure before a seasonal change that your roof is ready. Here is a short list of items we will regularly inspect;
Finding roof leaks
Dirt and debris in drains
Membrane fractures and cracks
Evidence of ponding
Problematic parapet walls
Coping metal separations
Pipe and vent flashing problems
HVAC and mechanical curbs
Skylight waterproofing
Site screen supports
Solar panels
Regularly Scheduled Cleanings And Repairs
We will perform drain cleanings, waterproofing, and repairs where needed. Leaf removal, moss abatement, downspout testing, and flashing evaluation are just some of the regularly schedule cleanings and repair we will provide.
Create Customized Check-off Lists
We will create a list of items that need a regular inspection and maintenance that will be used for each commercial property visit. For larger commercial properties we will have more than one technician work through the check-off list.
We Also Offer Discounted Maintenance Plans On New Construction
Our maintenance plans for new construction include a full manufacturers warranty.
Basic Maintenance Plan
Visit the facility regularly for gutter and drain cleaning along with a visual inspection and report.
Extended Maintenance Plan
Gutter and drain cleaning, debris removal, along with a visual inspection, small general repairs, and a report.
Complete Maintenance Plan
Gutter and drain cleaning, debris removal, along with a full inspection, medium general repairs, roof survey and a report.


Click the button below to fill out our form. We will contact you to learn about your project. When we've come to an agreement, we move to step two. 
With state-of-the-art technology and processes, our expert team will complete all the work necessary to install your new roof. 
After all necessary cleanup and inspection, you have the peace of mind of owning a brand-new roof that we stand behind and guarantee.
A Commercial Roofing Company You Can Rely On
We Proudly Provide the Following Services
We work with major developers and architects to provide the high quality roofing new and reconstruction projects need. We have the experience necessary to provide realistic estimates and time-frames for large scale jobs.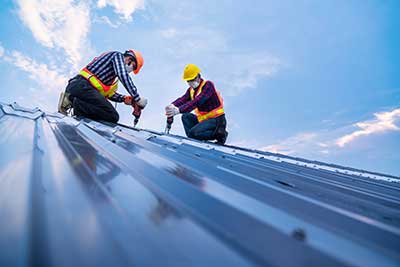 At SQI, our 24-hour emergency service ensures prompt assistance for all leaks and damages. See why people count on us for comprehensive maintenance, repairs, roof cleanings, and complimentary inspections.
We are long-time licensed roof applicators forCarlisle SynTec, Versico, Soprema, Firestone, GAF, AEP Span and Bryer. These key industry leading manufactures provide the highest quality roof replacement materials.